Portable hydra water dermabrasion jet peel oxygen facial machine
Handles :
· Hydrogen Oxygen aqua pen
· Cold hammer
· Oxygen spray pen
· Micro-current essence import wand
· Eye care Wand
· T shaped face massage stick
· Natural stone energy beauty bar
· Cone stick
· Negative conductive wand
Product Description
1. Increased density and exquisite workmanship.
2.Oxygen conversion rate reaches 80%.
3. RF has more RF crossover points, enhances the RF effect and expands the active area.
4. High-tech treatment techniques, the operation is more accurate, simple, water and oxygen can be fully integrated.
5. Water, oxygen pressure regulating different parts of the treatment, the skin of different ages.
6. Repetitive stimulation of oxygen and water to avoid skin edema.
7. Super-cooling device, more stable performance, higher safety factor.
| | |
| --- | --- |
| Product Name | Portable hydra water dermabrasion jet peel oxygen facial machine |
| Function | Deep hydration, non-invasive technology, firming and lifting, whitening skin |
| Voltage | 110 ~ 240V |
| Weight | 11kg |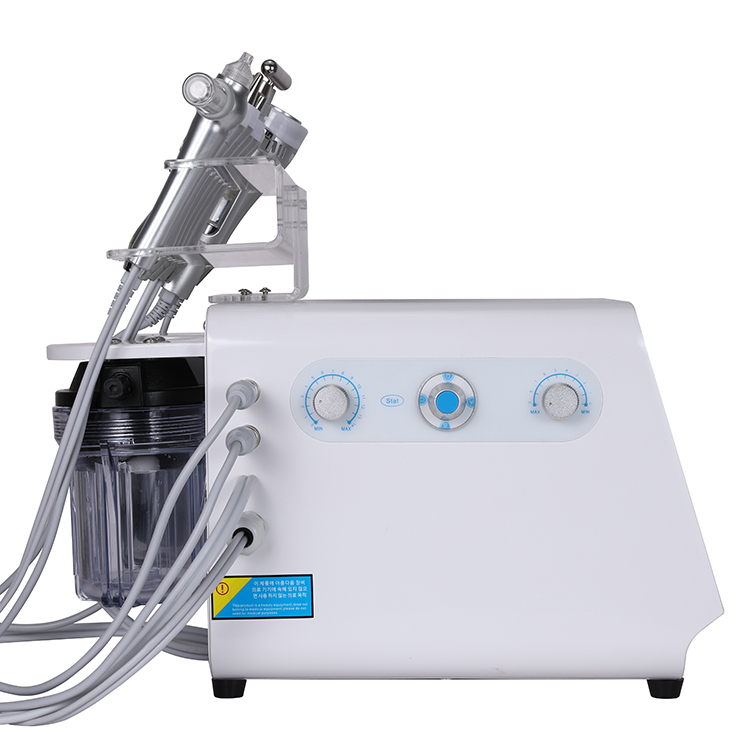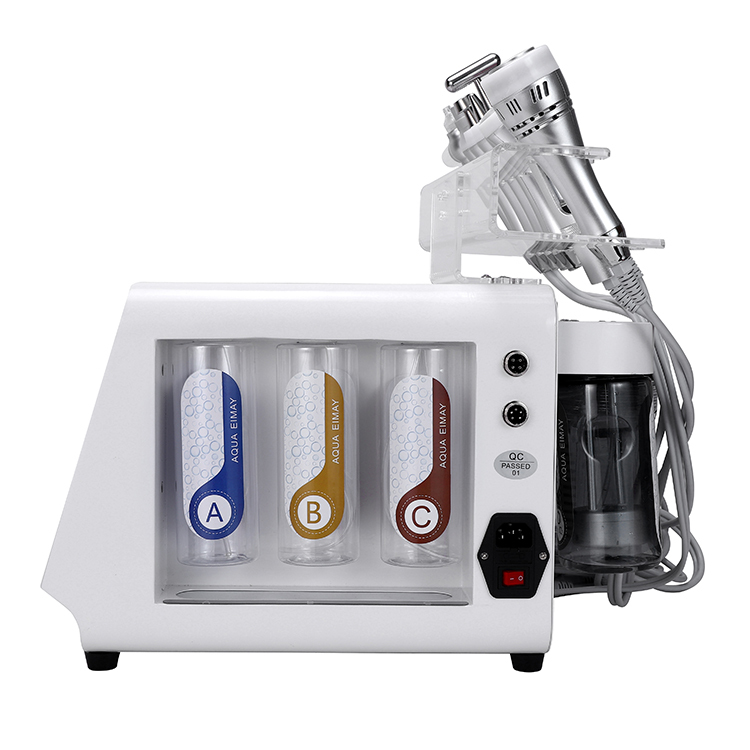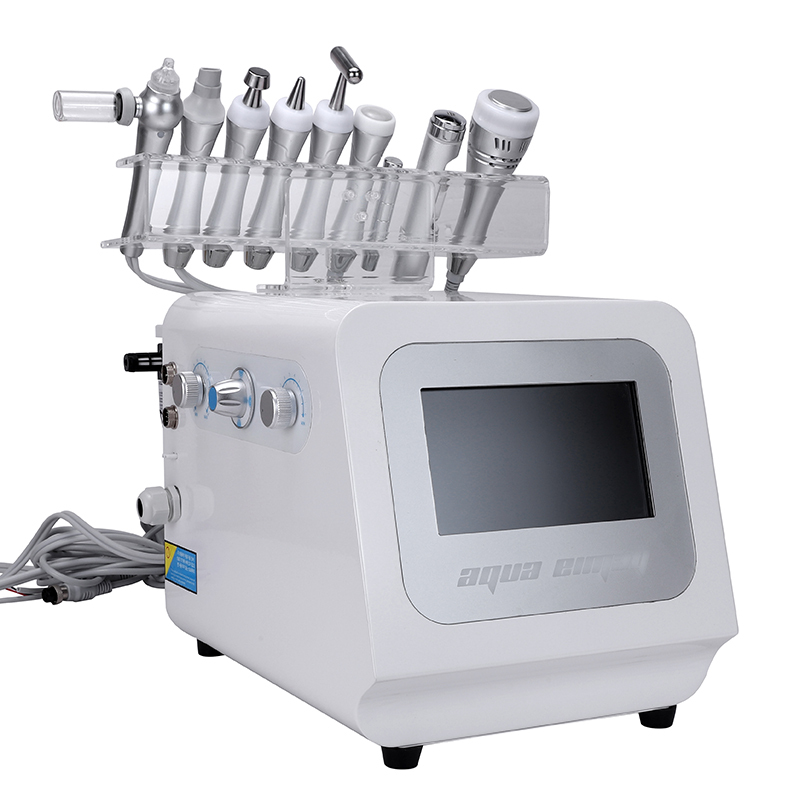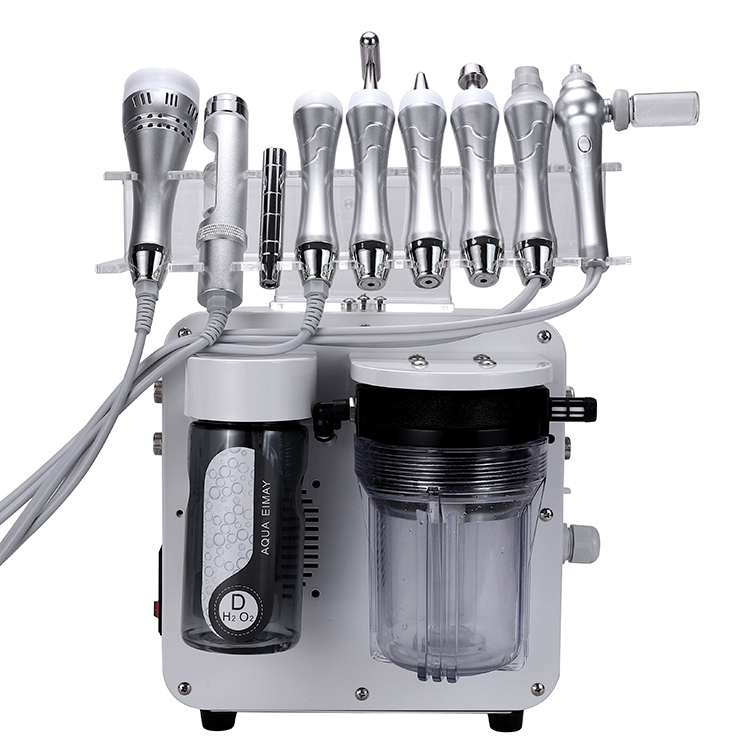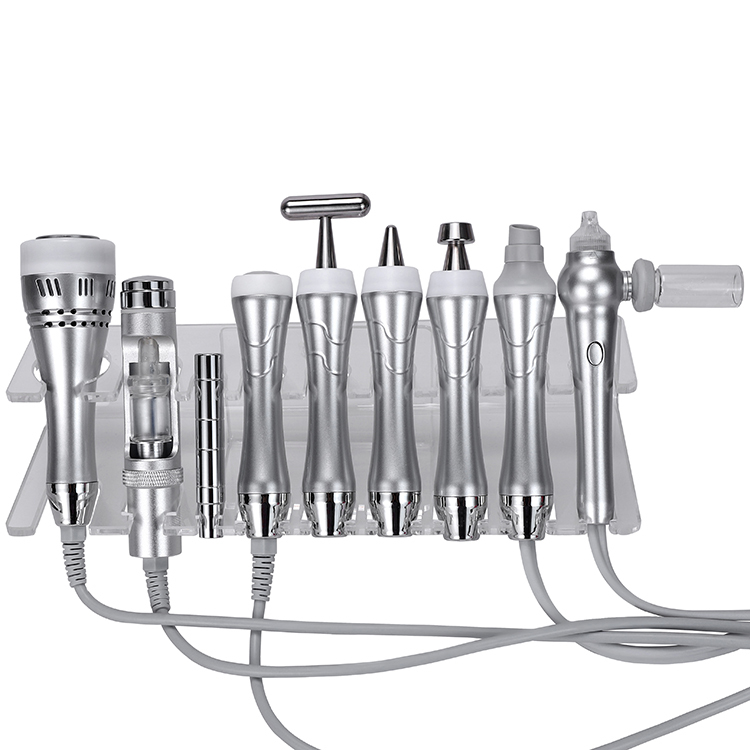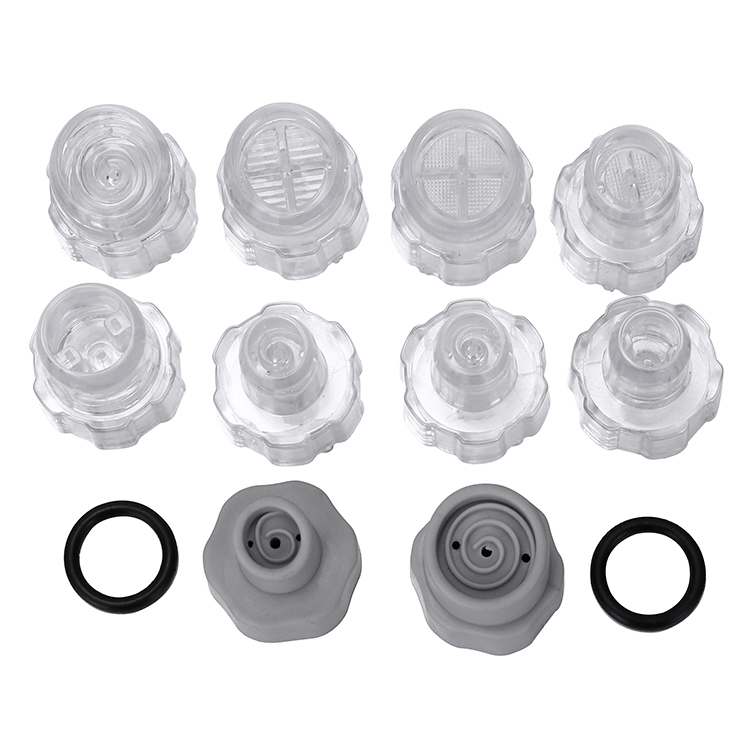 1. Oxygen Hydrating:Skin rejuvenation.
2. Ultrasonic Import:Promote micro circulation,skin rejuvenating.
3. Cold Hammer Whitening:Cold down skin after treatment.
4. Skin Scrubber:Remove the corner skin and lifting.
5. Hydrogen Oxygen Cleaning:Facial cleansing, peeling, pore cleansing.
6.RF:Compact shaping, face lifting.
OEM ODM MODEL(ADD MASK & SCRUBBER):
We are looking for distributors all over the world. 
We can help you make your logo on the machine,Welcome the OEM and ODM order.
If you want to order this machine, feel free to contact +86 18126810172  sausmo@aliyun.com
Our Main product:
1.Alexandrite laser,diode laser ,nd yag laser ,opt shr magneto ipl,Fractional co2 vaginal laser ,picosecond laser.
2.cryolipolysis, Cavitation, Vacuum RF slimming machine.
3.hydra facial aqua skin,hifu, all facial care device etc.